You might not think of construction marketing in terms of digital solutions, but digital strategies actually have a proven track record of increasing sales and improving brand visibility.
People use the Internet to research house plans and to compare different contractors, for instance. If those people can't find your company, you're leaving money on the table.
Here's how to avoid that.
1. Build a Professional Website
A professionally built website can attract customers far more readily than an ad in the Yellow Pages or word-of-mouth. Unfortunately, however, most contractors don't have the time or inclination to learn SEO, web design, coding, and other best practices. You need a professional to create a website that will drive traffic and align with your corporate image.
2. Create a Social Media Presence
Although websites offer valuable marketing tools, an increasing number of consumers are using social media to research purchasing decisions. They're also relying on their social networks for recommendations. According to Social Media Today, more than 70 percent of consumers report buying products and services based on referrals from social media contacts. If you don't have a presence on these platforms, you'll have a harder time targeting prospects.
3. Build a Mobile App
You probably use mobile apps to research vendors and manage your email. Similarly, your prospective customers are constantly attached to their smartphones and tablets. They're looking for mobile-friendly solutions. If you run a remodeling company, for instance, you could build a mobile app that helps homeowners make decisions about their own remodeling prospects.
4. Generate Content for Other Industry Professionals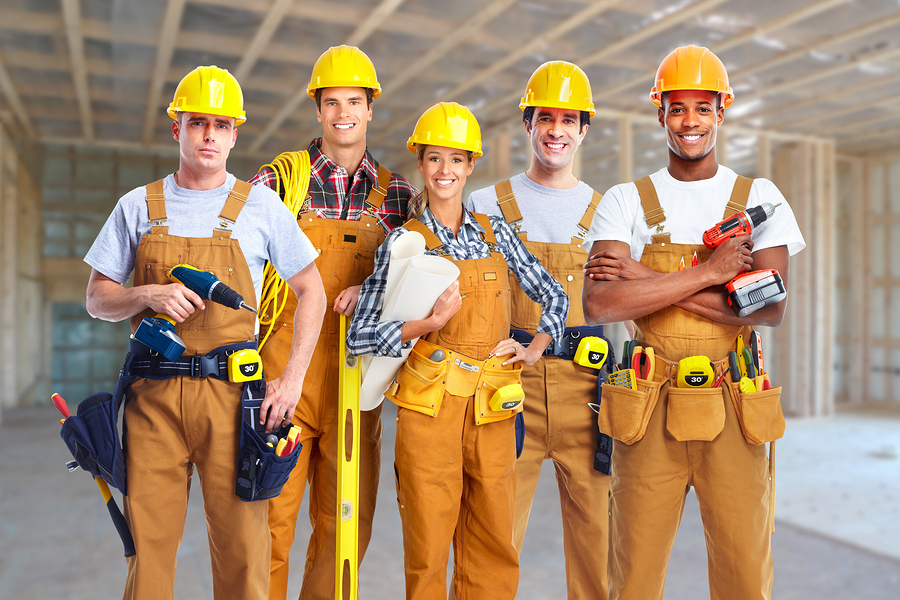 When it comes to content marketing, target
your tribe as well as your prospective customers.
Your construction marketing campaign shouldn't just target potential customers when you create content for your blog or website. You might create content that appeals to realtors, real estate brokers, materials suppliers, and other industry professionals. These people are more likely to send business your way if you provide them with useful, actionable advice.
5. Add Landing Pages
A website that provides a brief overview of your construction services isn't enough. You need landing pages to which you can funnel traffic through display advertising, native advertising, social media posts, and other content. A landing page is a content-rich page designed to elicit a particular action from your visitor, such as signing up for your email list or querying about your services. Usually, it involves asking for some type of information about the visitor. It can be a sign-up form, details for a contest submission, or contact information provided in exchange for downloadable content.
6. Send Emails
Speaking of email lists, you'll need one if you want to compete in today's construction marketing landscape. An email list gives you a direct line to your prospects -- as long as you don't abuse it. Send emails to announce new services, educate your audience, and build rapport.
More posts like this:
Are these 4 Factors Damaging Your Facebook Ad Performance?
Bad Facebook Review Etiquette for Businesses
How Digital Marketing is Reshaping the Role of CMO
15 Things in 2015 That Changed Social Media Forever