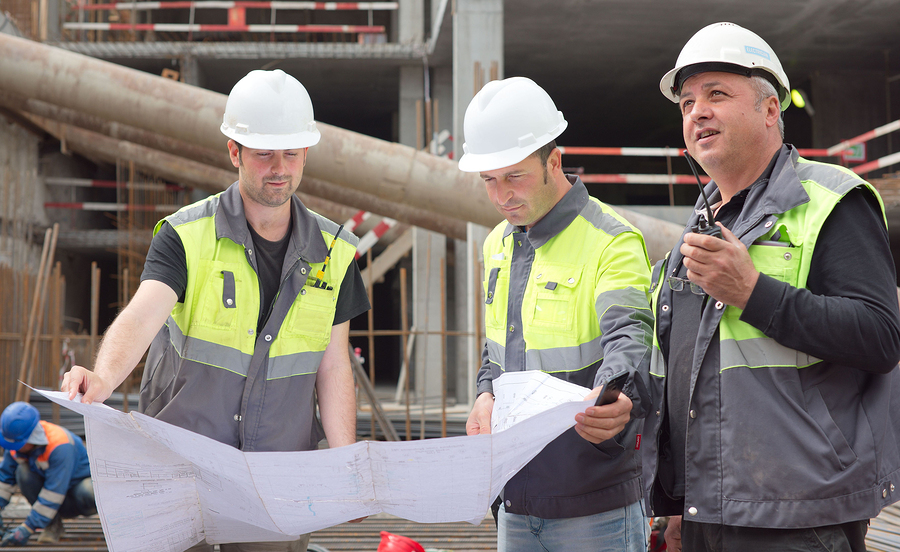 When you're shopping for a materials supplier or hiring a subcontractor, you probably don't make your purchasing decision 10 minutes after you realize that you have a need. You visit vendors' websites and field resumes from potential partners. Your customers do the same when they're looking for a contractor or construction business.

That's why retargeting is such a powerful advertising technique for construction marketing. It re-exposes potential clients to your business so your brand remains in the forefronts of their minds.
What Is Retargeting?
Retargeting is an advertising tactic that involves re-exposing consumers to your ads after they interact with your company in some way. If you use Google AdWords, you'll see it called "remarketing," which essentially operates on the same concept.

Let's say, for instance, that a customer is looking at the house plans on your website. They might check out a few models, review the details, and then click away. Later, while they're surfing social media or conducting online searches, they might see an advertisement for one of the specific home plans they viewed on your website. It reminds them of what they liked about the plan and increases the chances that they'll return to your site for a second glance.

You can choose to start a retargeting campaign via a social media platform, such as Facebook ads, or you can initiate a remarketing approach through Google AdWords. Both avenues offer advantages, though your display advertising efforts might perform better on AdWords because Google consistently offers CPC performance that outstrips other options.
Manage Advertising Funds Wisely
Just like every other company, you have a limited advertising budget. Make the most of every dollar by limiting your retargeting campaign to specific subsets of your audience. The best way to implement this strategy is to gauge each visitor's engagement level.

A potential customer who views a floorplan or visits your home page, then clicks away, is not in the same stage of the buying cycle as a potential customer who spends 30 minutes exploring multiple pages on your site. You can target customers based on page depth, session length, and visit frequency, among other data points.
Increase the Engagement Factor
Retargeting works best in construction marketing when you offer something of value to engage the visitor. Don't just present prospects with the same information they've already seen; instead, up the ante with a free download, a discount on blueprints, or some other offer. Prospects need a reason to click on your ad, so make sure your advertisement is actionable.
Consider enticing the reader with an offer, like an e-book, white paper, or give-away. Now-- HERE IS THE IMPORTANT PART--don't give away your offer for free. Make sure you add a form requesting basic information: first name, last name, email. Once they fill out the form, you now have a marketing qualified lead.
Expand Your Digital Touchpoints
Your website is undoubtedly your most powerful marketing tool, but it shouldn't exist alone. Research suggests that companies with more digital touchpoints experience better ROI on their advertising campaigns and higher conversion rates.
What's a touchpoint? It's a tool your prospects you use to connect with your business. It could be a social media platform, such as Facebook or Instagram, or a mobile app.

Retargeting isn't just for your website. For instance, you can use the built-in retargeting functionality on Facebook ads to ensure that your construction marketing strategy exposes your business to prospects more than once.

Highly visual social media platforms and other digital touchpoints work particularly well for construction marketing. People are engaged by photos, graphics, and other visual aids that can help them make decisions about their construction needs. If you use those platforms for retargeting campaigns, you have an even greater chance of bringing in new clients.
Popular posts like this:
6 Digital Strategies that will Enhance Your Home Building Company Marketing
Are these 4 Factors Damaging Your Facebook Ad Performance?
15 Things in 2015 That Changed Social Media Forever
Top 5 Social Media Sites for Home Builder Advertising